GEORGE ANTONOPOULOS
CO-FOUNDER, CREATIVE DIRECTOR
George's creative vision has also graced the fashion pages of prestigious magazines such as Elle Canada, Flare, Glow, EnRoute and the Holt Renfrew book. Currently Creative and Fashion Director at FASHION Magazine. Various fashion lines and retailers such as Pink Tartan, Hudson's Bay, Lord & Taylor, Holt Renfrew, Maison Simons, Arthur Mendonca and Rudsak have sought out George's distinct creative vision for their special collaboration projects. Based on his innate sense of market trends, popular Canadian retailer Danier Leather selected George to be the creative force & vision behind the capsule collection "Object" whose success made news in all the major Canadian fashion publications and has received industry praise. George has been fortunate to work with notable industry celebrities such as Lana Del Rey, Emily Blunt, Iman, Olivia Wilde, Elisha Cuthbert, Shalom Harlow, Milla Jovovich, Jessica Stam, Kirsten Owen, Helena Christensen, Andrej Pejic, Jourdan Dunn and Yasmin Warsame. George's accomplishments and contributions were highlighted by winning the P&G beauty awards for Fashion Editor of the year for 2012 + 2013 and currently nominated for the third time. He also won Stylist of the year for 2013 at the Canadian Arts & Fashion Council (CAFA) awards as well as The Post City "Jeanne Beker" award for Popular Personal Stylist for 2013.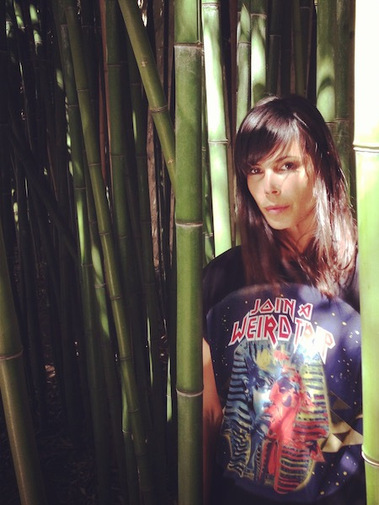 GLENNA WEDDLE
CO-FOUNDER, PRODUCER
Glenna brings with her an education background grounded with almost two decades of hands-on fashion retail experience, from buying to store launches, visual merchandising, and events. Glenna has extensive experience in retail, including Holt Renfrew, where she played a leadership role in management of all womenswear visual display, windows, decor, and special event coordinator; followed by buying at Winners and Joe Fresh. In 2010 she co-founded Rac Boutique; A creative forum offering cutting edge fashion and lifestyle items located in the heart of Toronto's Yorkville neighbourhood. To compliment her retail background, Glenna also nurtured her ongoing passion for styling where she freelanced for magazines including FQ, Flare, LAB, YYZ as well as runway shows for Canadian fashion designers during Toronto Fashion Week. Glenna also played leadership roles in major Canadian milestone events, including Fashion's Night Out (2012) which was sponsored by Vogue and the CFDA, and Co-Founded and organized multi-day shopping opportunities through "The Bazaar", a pop-up retail outlet supporting 20+ independent retailers with attendance in excess of one thousand.